"

...they lifted the mood of the audience as soon as they appeared on stage..." - Relaxx Records
Alblum Release - Lyric Lockdown Live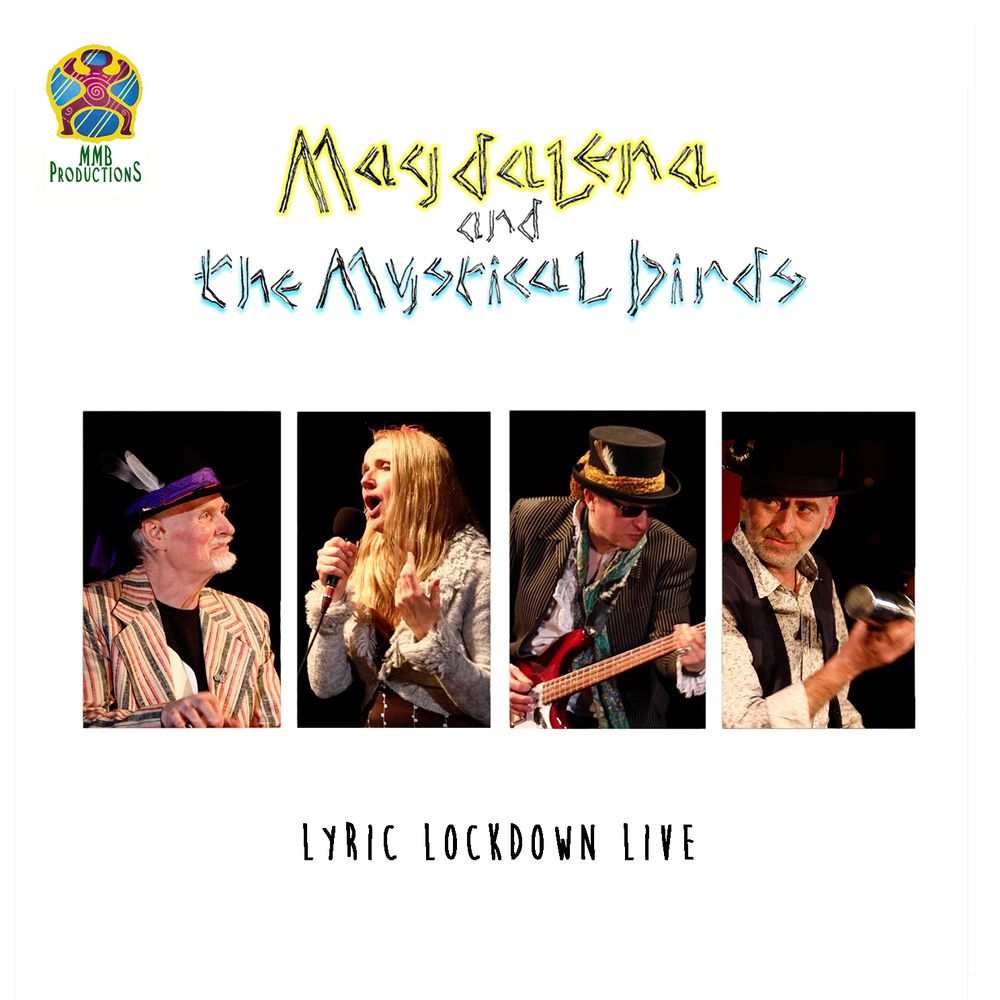 1. The World is Waiting / I am Free
2. Shaking Hands With the Devil
3. Don't Pull The String
4. This Love Isn't Mine
5. Rise and Shine
6. Casanova
7. Challenging Day
8. Piece of Cake
9. Cut This Cord
10. Feed My Soul
Release Date      24th September
Polish singer-songwriter Magdalena Atkinson has made West Dorset her home and following two acclaimed solo albums with producer Steve Jones they joined with percussionist Darren Coleman and Bass player Drew Crow Star to form Magdalena and the Mystical Birds. The band was launched in March 2020 to an empty Lyric Theatre Bridport. The album "Lyric Lockdown Live" was recorded that day and is released into the world on 24th September 2021. 
Rooted in Folk music, there are touches of Jazz, Blues and Chanson. Drawing on the musical backgrounds of the four members they add Darren's infectious Brazilian grooves, grown from his time leading The Blackdown Samba to Steve's past with Folk/Prog pioneers Heron and his decade with Mungo Jerry to the Punk poetry of Drew and Magdalena's distinctive central European delivery. The result is a melting pot of music that never fails to stir the soul. 
Magdalena's songs are drawn from the self-awareness of life spent travelling and a sharing of universal themes of empowerment, spirituality and positivity. She says "I am a singer songwriter who dares... I dare to sing, dare to share, dare to enjoy my life to the fullest! My music is my healer, my companion, the voice of my soul" 
Praise for Magdalena Atkinson: 
"Her songs are so touching that it has brought tears to my eyes as the words are so poignant." 
"Her music inspires, fills me and so many others with lightness and hope." 
"Magdalena's story is of one of life's virtuosos. She has indisputable talents in musicianship as poet, songwriter, composer, singer, and performance artist."
One year later - a story from hatching to nearly flying...
Press Photos